ARE WITCHES ALLOWED TO CURSE? THE SIMPLE ANSWER IS -
IF JUSTIFIED - YES!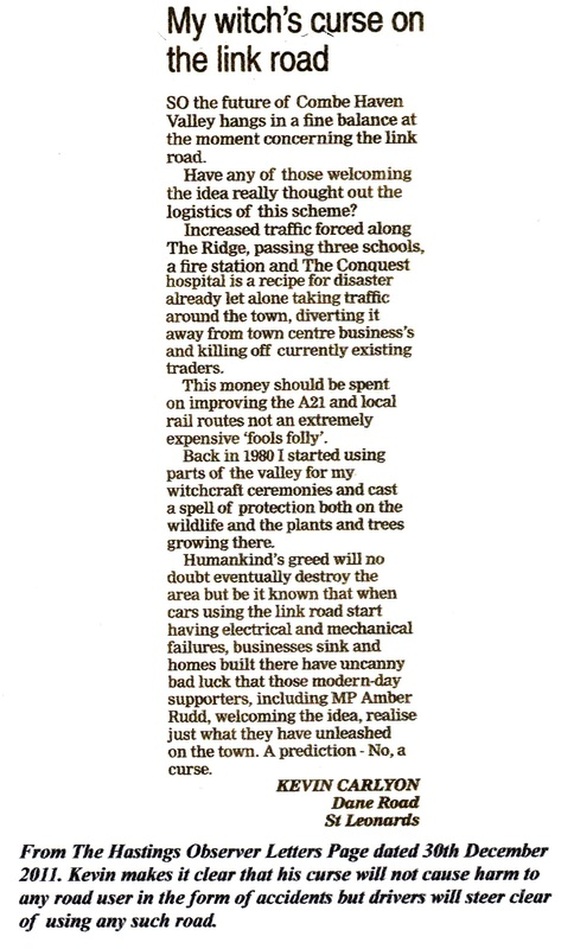 My Work Takes Me To All Sorts of Places. See my exploits www.lochness.co.uk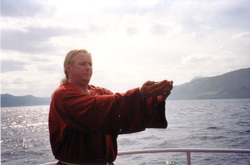 As you've seen on this site I have been involved in widespread things over the years, too many to really talk about. Even a spell to stop Nessie, aka The Loch Ness Monster, being harmed by Jan Sundberg, a Swedish journalist come monster hunter catching the creature back in 2001!
---
CLIMB ABOARD THE GHOST SHIP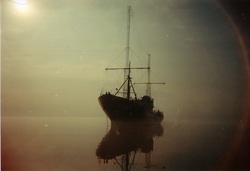 Not exactly a ghost ship but the home of Radio Caroline, the worlds most famous 'Pirate' radio station still broadcasting to this day, legally now, but on the internet
www.radiocaroline.co.uk
I had the honour to 'spookbust' on board The Ross Revenge several times and although the crew and dj's that still use the ship don't want their ghost gone it is spooky. It has often been seen when there is a danger to radio Caroline.
---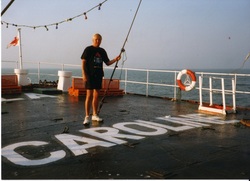 My wife Sandie and I volunteered to look after the Ross Revenge when it was anchored on the end of Southend Pier. One small problem! It was anchored a mile off of the pier and once on board the only way off was by a small pleasure boat. There were just the two of us on board looking after a converted Icelandic Trawler. Things started to happen almost
---
straight away with a sinister figure appearing towards the back of the ship. We searched the ship convinced of a wind up but we could find no one else on board. As it started to get dark and we turned the ships lights on (We were almost in a shipping lane) the famous Caroline bell rang in the galley - on its own. Later when we were in the galley we heard distinct footsteps above us. No one there again. Funnily enough we weren't frightened and I hadn't come equiped for ghost busting.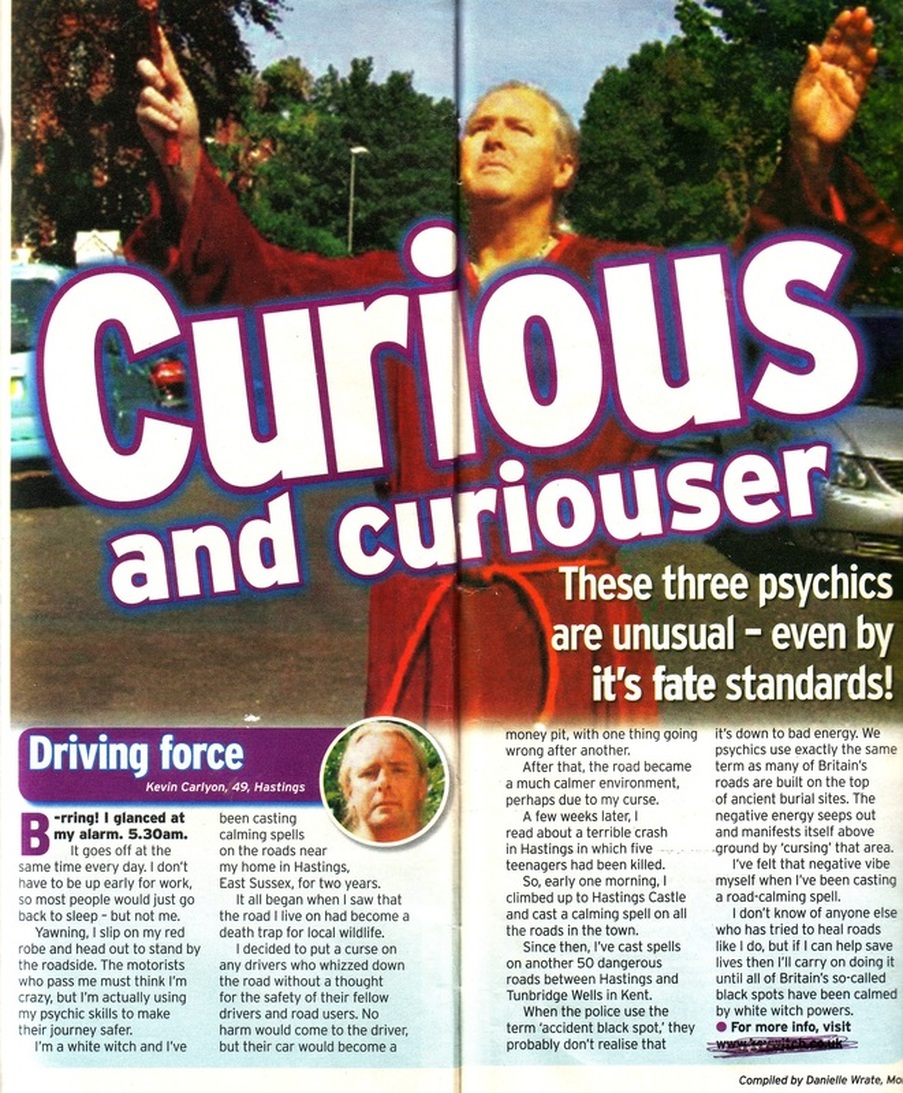 Page 12