WITCHES COVENS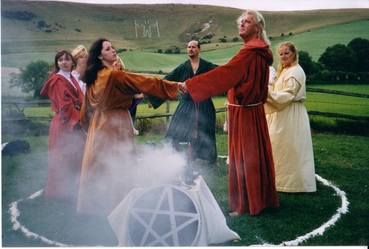 I often get asked about whether Witches Covens still exist. The simple answer is YES. All groups vary in their structure and their rites and I call upon mine when extra power is needed, either for a stubborn spell or one that is in a little more difficult area than normal.
See
http://youtu.be/Nimmroq7eKc
---
THINK THINGS THROUGH BEFORE ASKING FOR A SPELL - THE SMALL PRINT!
YOUR CAREFULLY THOUGHT THROUGH ACTIONS ARE THE PERMISSION I NEED FOR A SPELL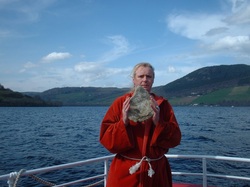 A SPELL is cause and effect. You ask me to do something and I act on your words. My SPELLS cost between £50 - £150 depending on how much work is involved and what the purpose of the end result required is. If I think that there will be more on going work rarely it does cost more.
PLEASE DON'T SEE ME AS A PERSON TO OFF LOAD ALL OF YOUR PROBLEMS ON. IF I SAY ITS FINE THATS OK AS I HAVE PLENTY OF TIME FOR NICE GENUINE PEOPLE, IF I DON'T IT MEANS I DON'T NECCESSARILY SYMPATHISE WITH WHAT YOU REQUIRE. I AM NOT A COUNCILLOR UNLESS IT IS REQUIRED. WHAT YOU ASK FOR YOU WILL GET BUT PLEASE DON'T ASK ME TO REVERSE SPELLS.
On the rare occassions that I do you must realise that a full ritual is involved and you will again have to make a donation for the work involved. If you want someone ill wished the only way to stop that is to either admit to them what you have done, this breaks it instantly or pay for a reversal spell but please don't assume that I will do this. There can be no bounce back on you, unless of course you tell them and they shoot you (Joke). Spells DO work but an exact time scale can never be predicted, so be prepared to wait days, weeks or very rarely months. I will advise you at the time of casting what and what not to do and if you go against my advice or make a cock up that directly influences the spell then please don't expect me to correct it free of charge. If you bought a car, pranged it and then took it back part destroyed to the shop where you bought it and tried to get your money back they would laugh at you. The same applies with my spells. If you damage it/them by acting rashly, opening your mouth where not needed or completely putting your foot in it I do not simply put it right for nothing. My time is valuable and chargeable where a part / full recast is needed I either ask for part or the full donation again. IT IS NOT FREE. Using two spell casters at the same time is ok as long as they both know what they are doing but if one doesn't then this can often damage or 'battle' the good work being done. Its the same with Tarot Readings. It doesn't hurt to have a reading done while the spell is active but if you act on information received from the reading and it jeapodises the spell, again this is down to you! Finally, again I go back to keeping me updated. By updated I mean if something or nothing is occuring NOT constantly how bad you are feeling or the latest gossip on the grapevine. I do not become your 'agony aunt' included in the donation but some people I do have a lot of time for but don't assume you become one of them!! As my spells always work in the end, no matter how long it takes, I DO NOT GIVE REFUNDS UNDER ANY CIRCUMSTANCES so please bare that in mind. The donation given does not incorporate constant phone calls so if you have an update by email please. If you are given a special low price for any reason you must bare in mind a reduced price means reduced power magic, which will of course take much longer to work. IF YOU ARE HAPPY TO TAKE THIS ON BOARD THEN WE CAN WORK TOGETHER. PHONE ME ONCE TO TELL ME YOU ARE SUICIDAL OUR CONTACT STOPS THERE.


---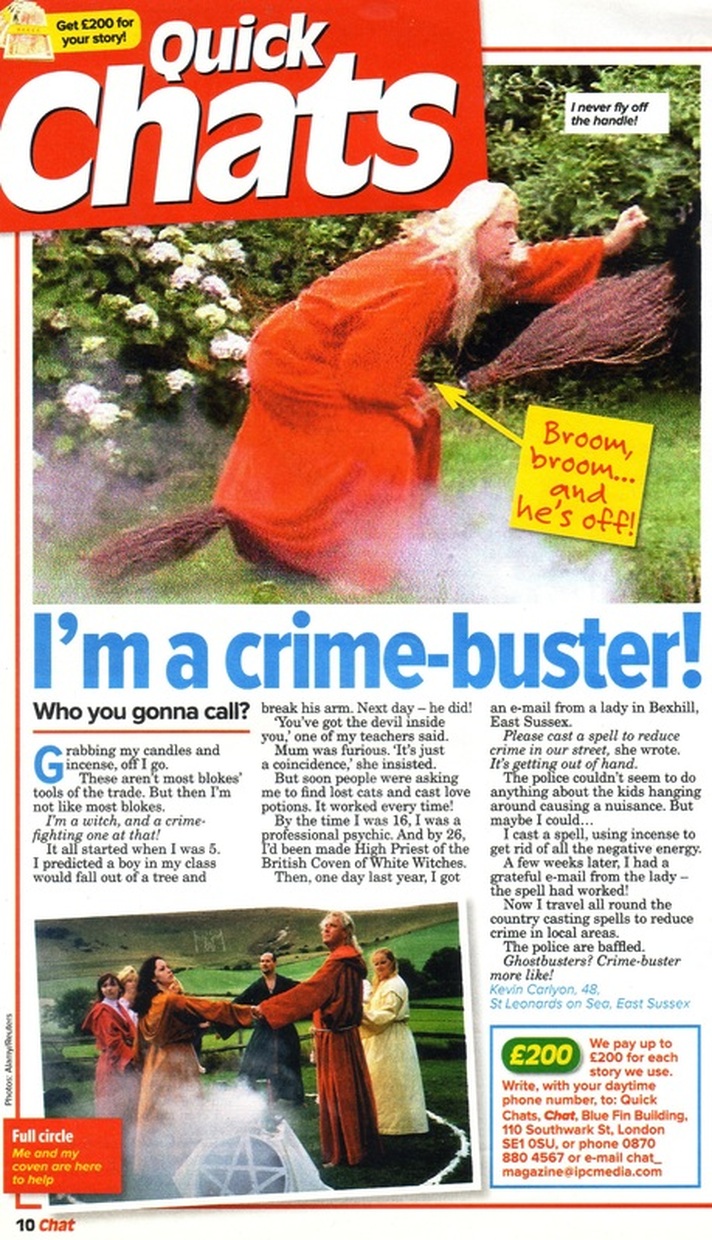 I MAKE NO APOLOGIES FOR MY HUMOUROUS ARTICLES. THEY HAVE A SERIOUS MESSAGE BUT ALSO SHOW THAT I AM DOWN TO EARTH!
Page 14