SOME OF THE MOST POWERFUL UNIVERSAL MAGIC IS POSSIBLE WHEN YOU CHOOSE ME TO CAST YOUR SPELLS - ENHANCE YOUR LIFE NOW
THE FORCE IS NOT SCIENCE FICTION IN STAR WARS, IT IS A REAL ENERGY THAT CAN BE TAPPED INTO, GIVEN DIRECTION AND BRING ABOUT AN END RESULT - THAT OF YOUR BIDDING!
It transpired in the end that I would end up doing interviews with Sanders (A few days before his death in 1988, infact although we clashed over ideas I was one of only three people who were with him before his death on April 30th 1988, the Pagan festival of Beltane and at his request I conducted his last interviews. I still have that interview and the actual funeral ceremony available on CD. I have no doubt that Alex had his own unique powers but the fact that Wicca is a fertility religion between male and female led Alex and I to clash over his introduction of homosexuality into the belief system. The fact that I was one of three people who was there says a lot, mind you his funeral attracted over 200 people. Sad that they could gather when he was dead but not when he needed support, after all he was their 'King'. Many new people who join the Craft see little difference in paths of Witchcraft especially Alexandrian and Gardnerian.

See http://youtu.be/rXQr2NOQChk
Doreen Valiente

Doreen was one of the respected elders of the Craft and she did infact help the founder and creator of modern Wicca, Gerald Gardner, write large chunks of the Book of Shadows. Her interviews with me were direct and to the point and these are available on DVD and CD from me.
---
FOR TAROT READINGS AND SPIRITUAL COUNCELLING SEE PAGE 34
BACK TO ME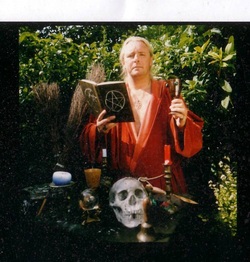 People often ask me what I actually call upon to harness my powers. For a start I don't believe in a diety as in a God in heaven, although I do believe that each individual has the right to believe in what they like as long as it is no harm to others. I believe that a belief system should be chosen by an individual and not forced down ones throat as some religions try to do.
---
So is there a God and Goddess?
The simple answer is yes! But my own belief is that the Goddess is in all female species and the God is in all male species, so even a female cat could be seen as a Goddess and with the Egyptian belief that cats are religious and should be worshipped they believed in the same concept.
Religion is a horrible word that to me means war, hence why I call mine a 'Belief System'. You'll see around the internet that alot of so called Pagans like to have a pop at me but you will find that Bicca and Bitchcraft is rife and because I won't conform to expected ideas they fear me as 'different'. I am VERY different from others as the spells that I perform really do work as you may find out!
A WITCH IS BORN - NOT MADE!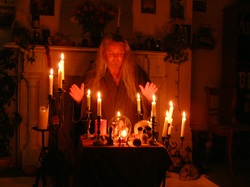 As you search around the Internet you will find all sorts of different people with different ideas. I believe that alot of people are born with latent powers that can be tapped into, given direction and an end result can be achieved. httpp://youtu.be/jGTPllr7Shk
---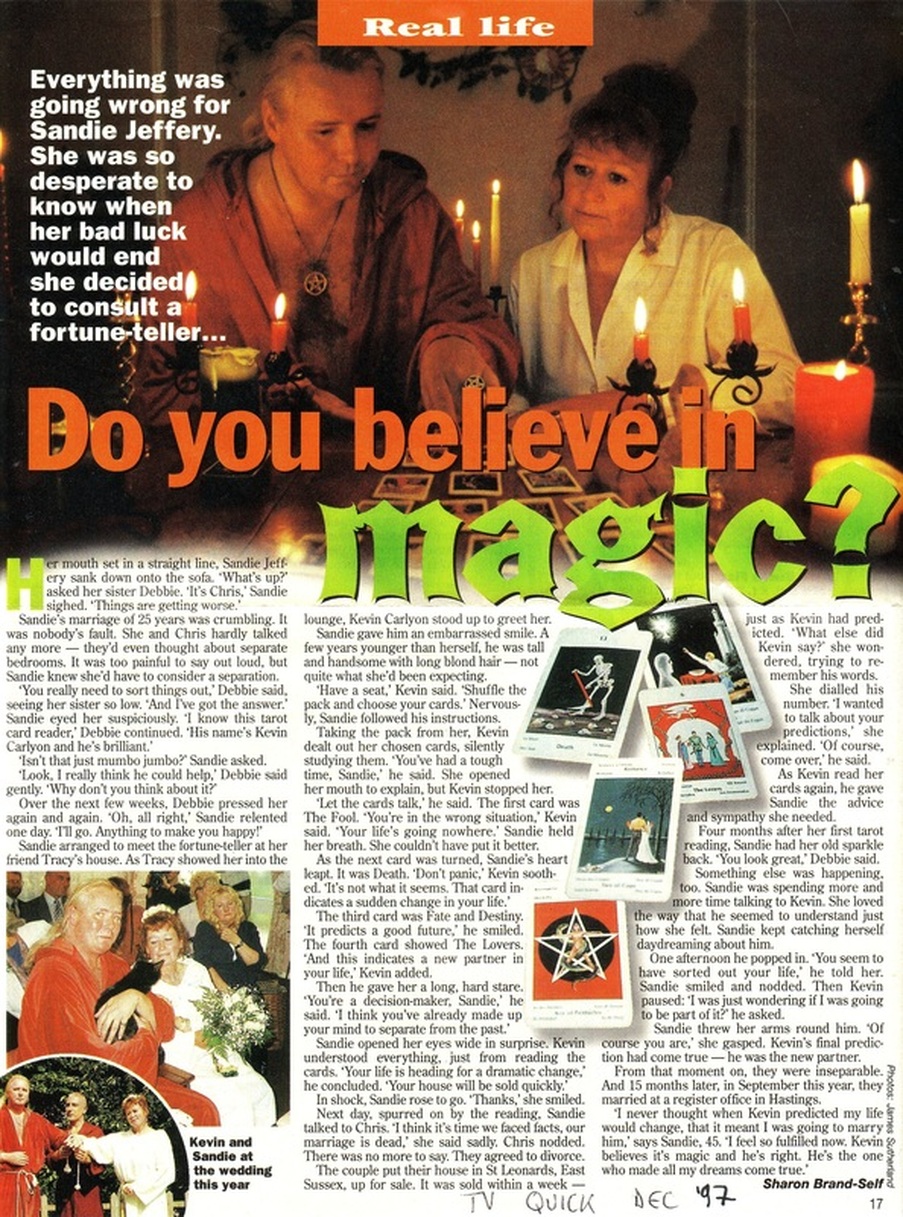 Page 2