DO OTHER SORTS OF HAUNTINGS AND GHOSTS EXIST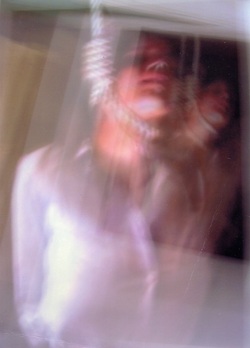 Sorry for the gruesome picture but if you think of the amount of people who have died on this planet there must be ghosts everywhere. Suicide is one violent way a spirit can be released into the surroundings where they perish and also on occassions are able to manifest again in a living human. Call it 'soul jumping' if you like. This could lead to what some class as 'Demonic Possession' where a trapped spirit enters the body of another and slowly takes control, leading to either very violent acts or the living person also contemplating death. Sometimes a spirit has retained enough power to cause physical damage to both property and people, causing electrical phenomena and sometimes feeding off anothers lifeforce. Thunder and lightening, as portrayed in horror films is very accurate as the static discharge in the air can energise and enhance paranormal phenomena. I have known women who, when they wear tights, can give off a static discharge in thier body that can almost blow someone across the room. This can also happen when a couple make love. One friend commented once when he was making love to his girlfriend that he felt 'like being plugged into the mains supply'!
---
EXORCISM AND CLEANSING RITUALS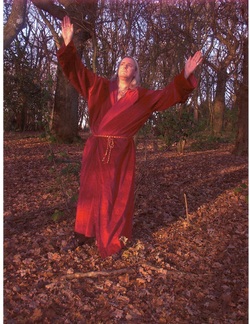 There are indeed people and places that can attract very bad luck from the spirit world but also remember that a person can also offset bad luck on you by being very jealous or even building up a form of hatred. These things can be Exorcised but no one's head spins around and no green puke comes out! If you yourself are having bad luck which goes beyond coincidence or are having strange activity in your home or at work it would be well worth you getting in touch with me kevincarlyon@aol.com or 07738 682815.
You should also remember that if you come along to a supposed haunted site you may well stand in on a real life Exorcism of a person or a place.
---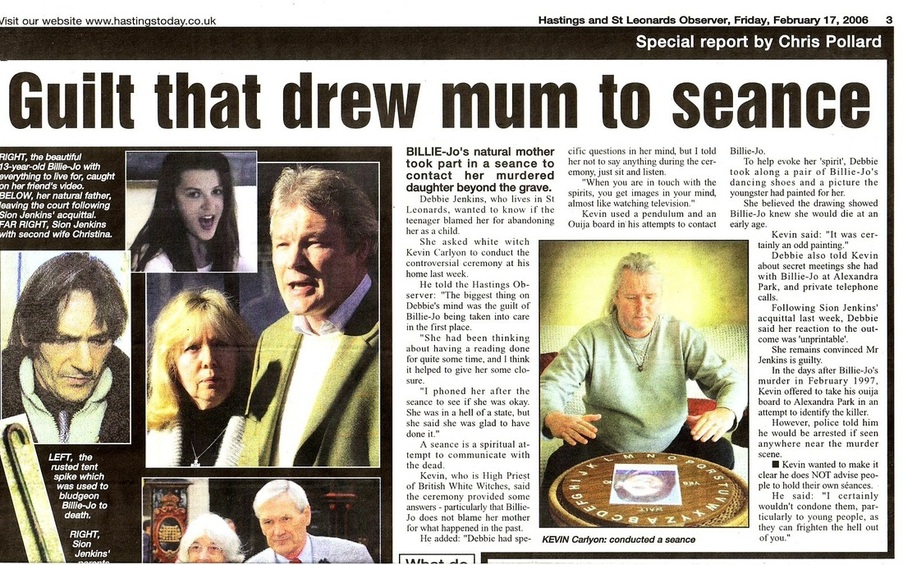 FOR MY RULES OF HELPING YOU SEE PAGE 33
FOR TAROT READINGS AND SPIRITUAL COUNSELING SEE PAGE 34

WARNING

IF YOU ARE HAVING A SPELL CAST TO BRING BACK A LOVED ONE OR DRAW A PARTICULAR PERSON TO YOU YOU CANNOT HAVE SEX WITH ANOTHER PERSON, NEITHER CASUALLY WITH A SEX WORKER, WHEN YOU WERE DRUNK /DRUGGED ETC THIS WILL MEAN THE COMPETE DESTRUCTION OF THE SPELL AND A NASTY REBOUND ON YOU. IT WILL BE EVEN WORSE IF YOU YOU LIE AT ANY TIME TO OBTAIN MAGIC BY DECEPTION.

Page 20