MY CONDITIONS OF HELPING YOU
I NEVER DREAM'T THAT I WOULD HAVE TO ADD RULES AND CONDITIONS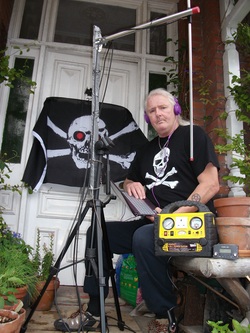 Down through the years I have met a vast assortment of people, from all walks of life. From the absolutely 'normal' and lovely to down and out fruitcakes, who are far beyond help and don't need the help of a psychic - more a psychiatrist!! I get involved in councelling people but only ones that I feel are within the boundaries of help and not the ones who are 'blown away'!
From the very start I will say here that I do not tolerate fools or nuisansances lightly and if you become a pest you are unpolitely told to piss off. This applies mainly to people that need constant reassurance or think that because I agree to do a spell for them I want to know all of there problems and how they feel every day. BECAUSE I AGREE TO DO A SPELL DOESN'T MEAN THAT I AGREE WITH WHAT IS BEING ASKED FOR. When choosing to help people ( Yes I am the Judge, The Jury and The Executioner) I have to ensure that they are not asking for rash or completely selfish things. Finance spells seem to be the ones that take longest to work for some people, those born not meant to be lucky, and far, far quicker for other people, those born to be lucky! Love spells can be the most interesting as when someone asks for one, it soon becomes blatantly obvious whose happiness is being thought of. A request must be carefully thought through and not done as an act of desperation. There are the moralistic issues that also have to be thought through. If a person is having an affair is it right to ask for a wish for them to leave their wife, kids, home etc and go to them. Have they thought what they can give in return if they do leave? If the person wished for keeps making excuses not to leave has not the person by then just realised they are just a bonk?
Or you have broken up with someone and you can't live without them and you ask for a spell to get them back, Are you thinking of their happiness or your own? Did you cause the breakup by cheating, being possessive or even by being violent? My spell will bring them back but you will have a lifeless person who cannot think for themselves as you will be using Witchcraft to keep them with you, whereas they would rather be free!!?? There is a big difference between being selfish and selfless.
IT IS IMPORTANT THAT YOU DON'T ANTAGONISE SITUATIONS by thinking that the spell will put everything you do right. If for instance you keep nagging the person, lying to them, sleeping with someone (This applies particularly if you are having an affair) else or even doing a job that upsets them (ie pole dancer, prostitute / escort) if you destroy my work I don't just put it right again. It means starting all over again, including the donation. NEVER TELL ANOTHER PERSON ABOUT THE SPELL AS THIS CAN DIVERT SOME OF THE ENERGIES. IF YOU ASK ME TO FIX SOMETHING THAT YOU HAVE CAUSED IN THE FIRST PLACE THERE IS FAR MORE WORK INVOLVED SO THIS SPELL IS ALWAYS MORE
MY WORK IS AIMED AT GETTING A GOOD RESULT - NOT A 'BODGE' JOB.
'FOR NEED, NOT FOR GREED - FOR GOOD RESULTS - NOT FOR SPEED'.
A person must not assume that I am becoming their agony aunt or I want to hear how bad they are feeling. If a person threatens suicide I tell them to go and do it and see if that makes them feel any happier! THREATENING SOMEONE WITH SUICIDE IF THEY DON'T STAY WITH YOU DOESN'T WORK. Some people have lied to me in the past to try to get results and they are soon caught out. This rebounds on them badly. I WILL NOT HELP IF THERE HAS BEEN VIOLENCE INVOLVED OR IN THE CASE OF LOVE SPELLS IF I DETERMINE THAT THE PERSON IS TRULY BEST OFF WITHOUT YOU.
I DO NOT cancel or reverse spells and I DO NOT GIVE REFUNDS AS I ALWAYS ACHIEVE A RESULT, NO MATTER HOW LONG IT TAKES. In the past I have given refunds to impatient nuicencies and undone the spell. I'm talking about people who expect a result in days and who are watching a stop watch. If it doesn't happen by when they think it should they are on the phone every day. This has caused devastating effects on what they wanted and virtually given them the opposite to their initial wish! They stuff it up themselves.
Every spell cast is different and the circumstances can vary greatly so I NO LONGER GIVE TIME SCALES but I will get a result and in the past it has been almost instant, other times it has taken much, much longer. PLEASE DO NOT ASK ME TO BEGIN WORK, PREPARE FOR IT OR ANALYSE IT BEFORE YOU HAVE MADE YOUR DONATION. DO NOT ASK ME TO DO ANYTHING ON CREDIT.
So if you are prepared to abide by my rules I will do my very best to get you results as quickly as possible and in the best possible fashion that you require. I do require weekly updates or relevant information that a person thinks may help, this by text or email, as I don't sit and make notes, I need something that I can refer back.


NEVER ASK ME TO ASSIST IN ANY CRIMINAL ACTIVITY, WHETHER ALREADY DONE TO GET YOU OFF THE HOOK OR SOMETHING THAT IS BEING PRE - PLANNED. I HAVE VERY STRONG FEELINGS ABOUT ILLEGAL IMIGRATION SO PLEASE DON'T ASK FOR ME TO ASSIST THERE.

AND OF COURSE THE MAIN THING. DON'T PISS ME OFF
IF YOU ARE HAPPY TO HELP ME TO HELP YOU THEN LETS GET THE RESULT THAT I SAY I'M GOING TO.
I AM ONE OF THOSE 'WHAT YOU SEE IS WHAT YOU' GET PEOPLE
---
TESTIMONIAL
IF YOU ARE THE IMPATIENT 'CAN'T WAIT' SORT OR THINK YOU MAY NEED REPEATED REASSURANCE I AM NOT FOR YOU. ONCE THE WORK IS DONE YOU MUST ALLOW IT TO WORK, PARTICULARLY IF YOU HAVE CAUSED THE PROBLEM IN THE FIRST PLACE. A SPELL CAN TAKE A DAY TO WORK, A MONTH TO WORK OR A YEAR TO WORK - THERE IS NO KNOWN TIMESCALE SO NEVER ASK FOR ONE.YOU CANNOT LIE TO ME ABOUT CIRCUMSTANCES OR TELL ME 'HALF TRUTHS' BECAUSE THIS WILL REBOUND ON YOU LATER.
​​IF I AM PERFORMING A SPELL TO BRING BACK A LOVED ONE YOU MAY NOT INDULGE IN ANY INTIMATE ACTS, INCLUDING TOUCHING, KISSING OR OF COURSE SEX. THE EXCUSE THAT YOU WERE DRUNK, NON MEANINGFUL / DIDN'T MEAN ANYTHING OR A ONE OFF DON'T MATTER. IT CAN DESTROY THE SPELL.
​
It is very important that anything that you are going to wish for is carefully thought through first as I DO NOT UNDO SPELLS WITHOUT ANOTHER RITUAL - IF I DECIDE TO AGREE TO IN THE FIRST PLACE. Lets suppose you wish for a certain job and you get it. Then you find you don't like it or maybe some of the people. The original spell will keep you there and make it hard for you to leave until it is broken. So THINK!
NEVER THREATEN ANYONE WITH SUICIDE -
I FOR ONE WOULD TELL YOU TO DO IT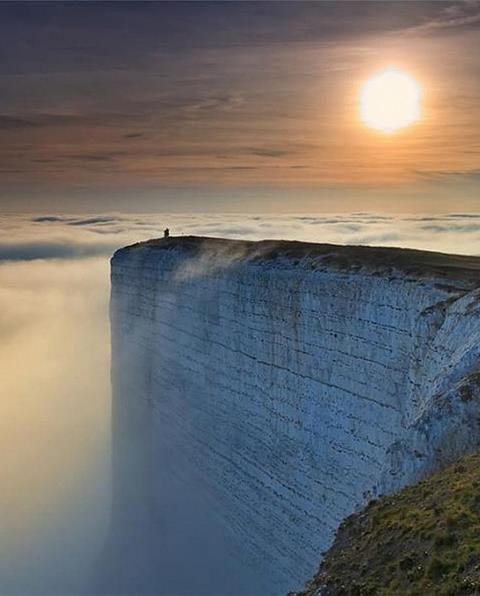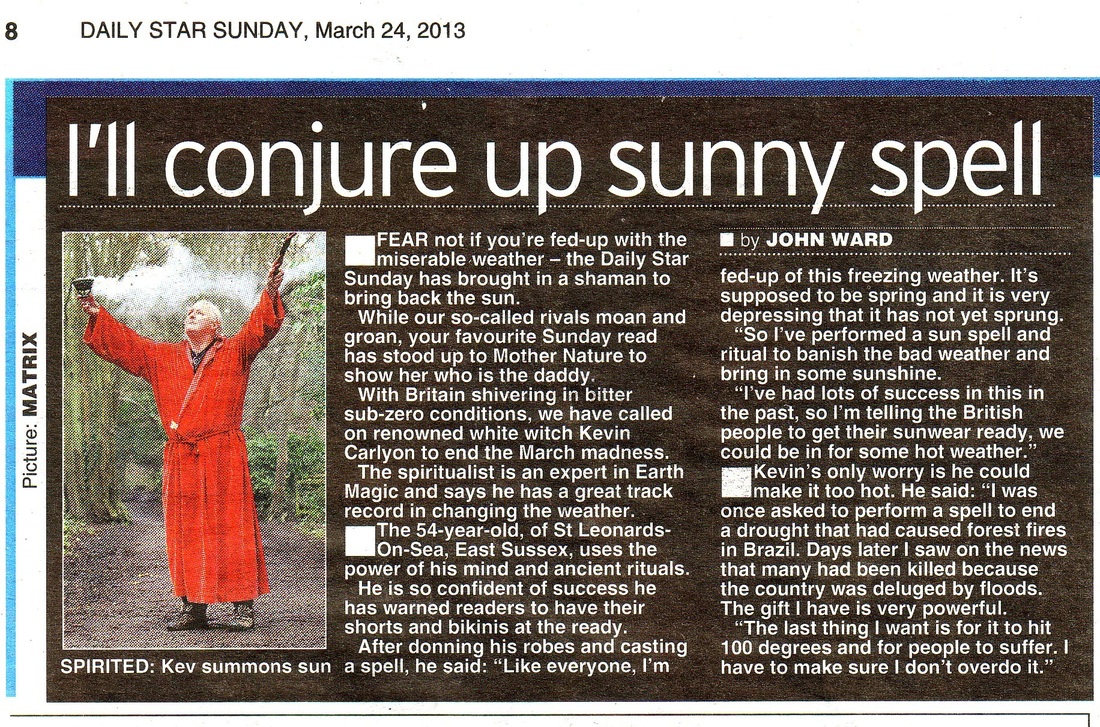 THERE ARE NO DEVILS OR DEMONS INVOLVED IN THE WORK I DO BUT IF YOU MAKE AN ERROR YOUR END SEE BELOW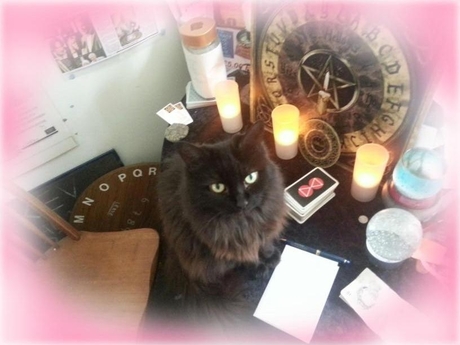 WITH THE WORK THAT I DO THERE IS A LOT OF PREPARATION INVOLVED IN MAKING CANDLES, INCENSES AND PREPARING THE CRYSTALS AND TALISMANS, THE LATTER WHICH I SEND TO YOU.

IF THE CRYSTAL OR TALISMAN IS TOUCHED BY ANYBODY ELSE OTHER THAN THE PERSON IT IS MEANT FOR IT COMPLETELY DESTROYS ALL OF THE ENERGY THAT I HAVE RITUALLY IMBUED INTO IT.

A SPELL DOES NOT MEAN THAT YOU CAN DO ANYTHING YOU LIKE AND IT WILL STILL HAPPEN. FOR EXAMPLE IT IS NO GOOD THINKING THAT YOU CAN CONTINUALLY ABUSE, VERBALLY OR OTHERWISE, A PERSON BECAUSE YOU THINK 'I CAN DO OR SAY WHAT I LIKE AS THE SPELL WILL SORT IT'. SAME APPLIES IF YOU THINK YOU CAN SLEEP AROUND AND IF THE OTHER PERSON FINDS OUT IT WILL ALL BE OK BECAUSE OF THE SPELL! THESE ARE ONLY EXAMPLES OF COURSE BUT IF YOU STUFF IT UP PLEASE DON'T ASK ME TO PUT IT RIGHT AS A FAVOUR OR FREE OF CHARGE. I AM MORE LIKELY TO SAY 'HARD LUCK. YOU CAUSED IT, YOU SORT IT'.

THE ONLY COURSE OF ACTION IS TO START ALL OVER AGAIN AND I AM AFRAID THAT THIS INVOLVES THE WHOLE PROCESS HAVING TO START AGAIN AND DOES INVOLVE PAYMENT OF THE SAME DONATION AGAIN.

ITS ALSO VERY IMPORTANT THAT YOU KEEP ME UPDATED BY EMAIL OR TEXT SO AS I KNOW THIS END HOW TO ADJUST THE SPELL. IF FOR WHATEVER REASON I DON'T HEAR FROM YOU FOR A COUPLE OF MONTHS I ASSUME THAT ALL IS WELL AND WORKING AND STOP THE WORK. PLEASE DO NOT PHONE ME WITH AN UPDATE BECAUSE ITS EASIER. I AM OFTEN ENGAGED AND I CANNOT JUST SWITCH MODE TO LISTEN TO YOU AND I DO NOT TAKE NOTES FROM PHONE CALLS
---
PLEASE DON'T CONTACT ME UNLESS YOU REALISE THAT WITCHCRAFT IS A FINE ART AND DOESN'T PRODUCE INSTANT OVERNIGHT MIRACLES.
FOR PAYMENT DETAILS SEE NEXT PAGE
FOR TAROT READINGS AND SPIRITUAL COUNCELLING SEE NEXT PAGE